The annual science festival "Spaceship Earth" (Erdvėlaivis Žemė) welcomed PEPPERONI partners with great enthusiasm during their visit to Šalčininkai Lithuania Millennium Gymnasium last week. This engaging event aimed to promote open science and inspire young minds to explore the fascinating world of scientific research. PhD students Šarūnė Daškevičiūtė-Gegužienė and Aistė Jagorovė, along with Dr. Ernestas Kasparavičius from the esteemed research group of Prof. Vytautas Getautis at Kaunas University of Technology (KTU), captivated the students with their enlightening lecture titled "What Are Contemporary Scientists Researching?"
Focusing on the science behind solar cells and the latest advancements in photovoltaic technology, the speakers shared their expertise and showcased groundbreaking research achievements to more than 100 attendees.
The dynamic lecture went beyond theoretical discussions as PEPPERONI partners presented fascinating experiments, bringing the concepts to life. Students were immersed in hands-on activities, constructing their own small solar cells under the guidance of the visiting experts. This interactive experience not only deepened students' understanding of solar energy but also sparked their curiosity and creativity.
The presence of Šarūnė Daškevičiūtė-Gegužienė, Aistė Jagorovė, and Dr. Ernestas Kasparavičius at the festival was met with great excitement. They not only shared their research on modern chemistry but also explored the intricacies of solar elements, highlighting  ways to reduce fossil fuel consumption.
"Spaceship Earth," a science festival that traveled throughout Lithuania last week, became a beacon of knowledge, reaching as many as twenty cities, including neighboring countries like Poland and Latvia. The festival's arrival at Šalčininkai Lithuania Millennium Gymnasium delighted students and educators alike, offering them a unique opportunity to engage with leading scientists. The "Spaceship Earth" open science festival continues to make science accessible and enjoyable for all. The PEPPERONI project partners left an indelible mark on the students, igniting their passion for scientific exploration and encouraging them to actively participate in the exciting world of research.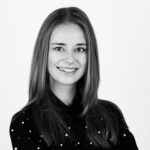 There are many amazing opportunities available in the science sector to fulfil one's job dreams. If you think that science is your career way – believe in what you are doing, try one 's best and never give up! – inspirational words from Šarūnė Daškevičiūtė-Gegužienė, a PhD student involved in PEPPERONI.
As this year's edition concluded, together with PEPPERONI partners from KTU, we encourage students to mark their calendars and anticipate next year's edition of "Spaceship Earth." Join researchers to discover new horizons, embrace innovative technologies, and engage with leading scientists!
For more information about the PEPPERONI project and its contributions to the research community and solar industry, visit our website and follow us on LinkedIn and Twitter.
About festival:
The Science Festival, which celebrated its 19th year, has become Lithuania's biggest science outreach event. The 20th-anniversary festival in 2023 spanned 20 cities and districts from June 1st to 9th, with lecturers making their first-ever visits to Poland and Latvia. Over 350 events involved scientists, students, and high schools. The festival aimed to provide diverse content and interactivity, showcasing various scientific fields and art. Young visitors had the opportunity to learn about the latest trends in science and technology while trying out these technologies themselves. It promoted interdisciplinary education, creativity, and preparedness for the future.